MEDIA

PRAYER

INVITE A FRIEND
March 19, 2023
"A MIND IS A TERRIBLE THING TO WASTE
"
Faith Church in Munster, IN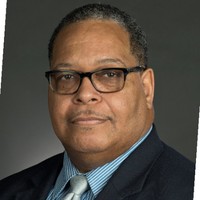 Therefore, I urge you, brothers and sisters, in view of God's mercy, to offer your bodies a
s a living sacrifice, holy and pleasing to God—this is your true and proper worship.
Do not conform to the pattern of this world, but be transformed by the renewing o
f your mind. Then you will be able to test and approve what God's will is—his good, pleasing and perfect will. Romans 12:1-2

We want to take this opportunity to welcome you to Bellevue Baptist Church of Chicago. We are a group of people who love God and we love the people that God sends to us!
Everyone is invited. Come out and bring a friend. Let us celebrate the goodness of God in our midst!
We welcome you to our worship service from our website:
baptist
church
chicago.org).
We are happy that you chose our website for your worship experience today. We trust that God will enrich you by his grace and renew your spirit as you worship with us.
BELLEVUE * CHICAGO | 10700 South Emerald Ave, Chicago IL, 60628 | bellevue@earthlink.net | 773-568-3200 or 2601
Bellevue Ministry Center 10715 S. Halsted Street, Chicago, IL 60628