MEDIA

PRAYER

INVITE A FRIEND
November 27
, 2022
"ANSWERING A FAITH CALL
"
Rev. Watson Jones, III, Pastor
Compassion Baptist Church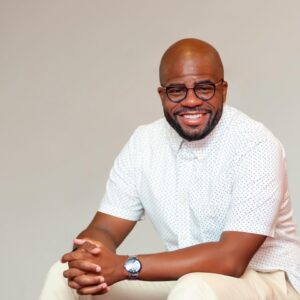 Pastor Watson Jones III is the Senior Pastor of Compassion Baptist Church on Chicago's Southside.
He was the Founder and Lead Pastor of Restoration Church of Philadelphia.
Before moving to Philadelphia, Rev. Watson Jones served at his home church, Salem Baptist Church of Chicago, as Children's Pastor and eventually Youth Pastor.
Pastor Jones has a Bachelor's of Art in Business from Trinity International University, a Master of Divinity form Trinity Evangelical School, and is currently pursuing a PhD in African American Preaching and Sacred Rhetoric.
Pastor Jones is married to his wife Kelli, and together they have three children, Yeshaya, Watson IV, and Ellison.
We want to take this opportunity to welcome you to Bellevue Baptist Church of Chicago. We are a group of people who love God and we love the people that God sends to us!
Everyone is invited. Come out and bring a friend. Let us celebrate the goodness of God in our midst!
We welcome you to our worship service from our website:
baptist
church
chicago.org).
We are happy that you chose our website for your worship experience today. We trust that God will enrich you by his grace and renew your spirit as you worship with us.
BELLEVUE * CHICAGO | 10700 South Emerald Ave, Chicago IL, 60628 | bellevue@earthlink.net | 773-568-3200 or 2601
Bellevue Ministry Center 10715 S. Halsted Street, Chicago, IL 60628