NEW HERE?

MEDIA

PRAYER

INVITE A FRIEND
S
unday Morning Worship, November 19, 2017
Worship Service: 11:00 a.m.
Sermon:"Thanking God For The Church"
Scripture Text: Philippians 1:3-11
Speaker: Pastor Lucious Fullwood
We want to take this opportunity to welcome you to Bellevue Baptist Church of Chicago. We are a group of people who love God and we love the people that God sends to us!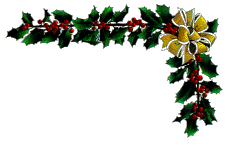 Join Kelvin McLin and Friends for A Holiday
Celebration of Music and Song
December 2, 2017
Reception: 4 p.m.
Concert 5 p.m.
FREE ADMISSION
BELLEVUE * CHICAGO | 10700 South Emerald Ave, IL, 60628 | Bellevue@earthlink.net | 773-568-3200 or 2601